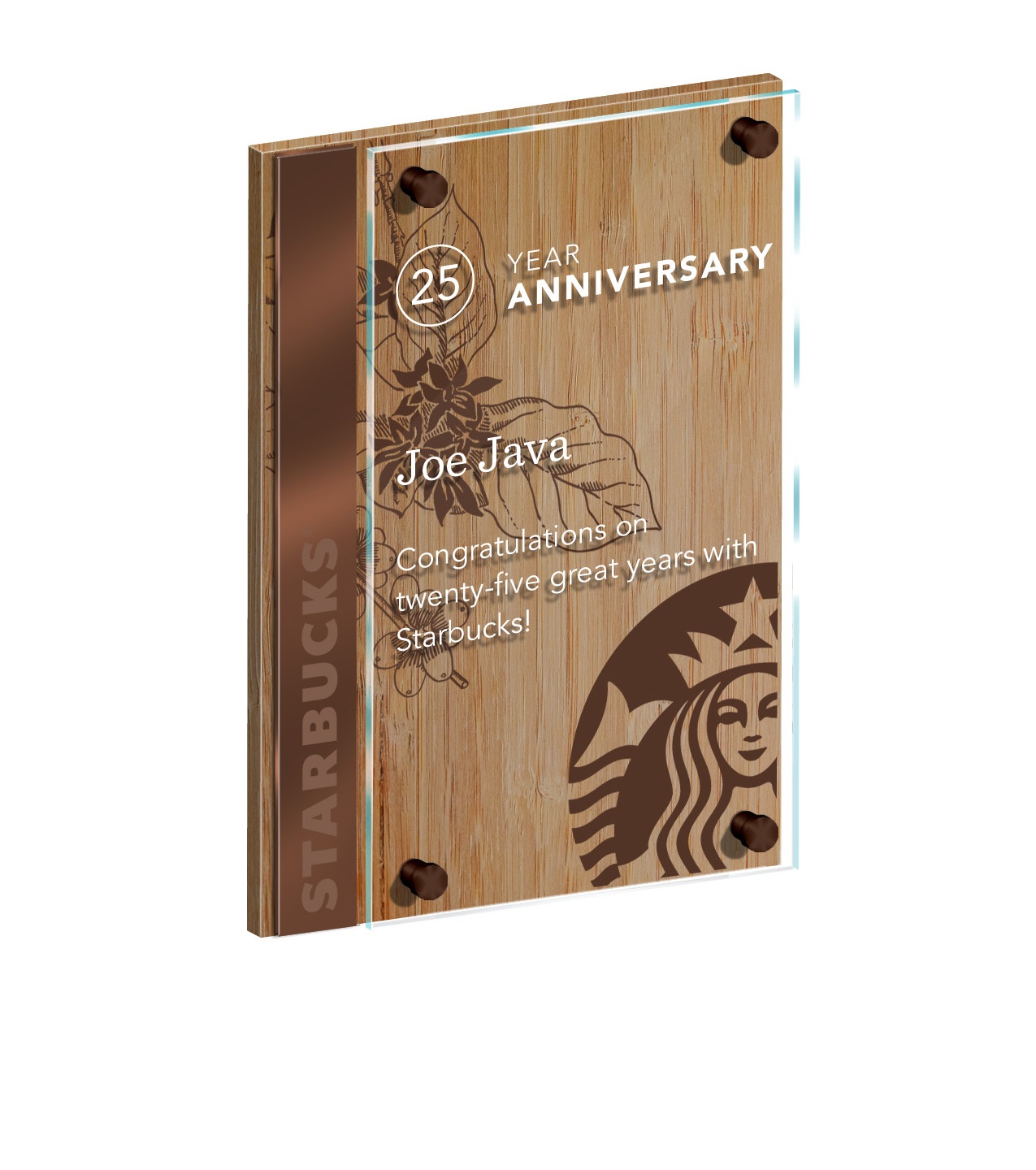 Twenty-Five Anniversary Award
---
Twenty-Five Year Anniversary Awards are presented to active partners who reach twenty-five years of continuous (uninterrupted) service with Starbucks or Evolution Fresh.
Award
Recipients of the Twenty-Five Year Anniversary award will receive an engraved anniversary award with the Partner's Name
$4000 in WOWpoints on the Starbucks Perks at Work website
Partners who achieve twenty-five continuous years of service will have partner markout and merchandise discount benefit for the partner's lifetime.
Partners outside of the US and Canada: Please contact local resources on details regarding anniversary recognition.