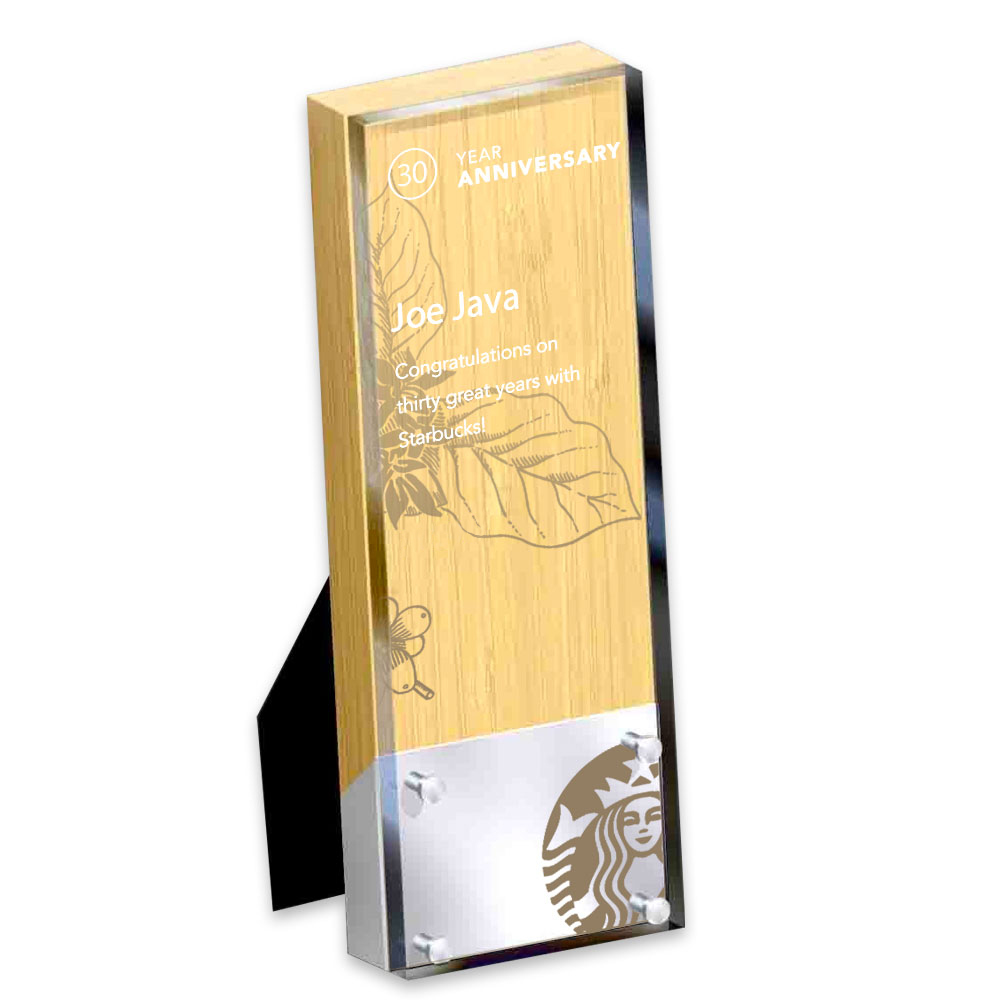 Thirty Year Anniversary Award
---
Thirty Year Anniversary Awards are presented to active partners who reach thirty years of continuous (uninterrupted) service with Starbucks or Evolution Fresh.
Award
Recipients of the Thirty Year Anniversary award will receive an engraved Anniversary Award with the Partner's Name.
Partners outside of the US and Canada: Please contact local resources on details regarding anniversary recognition.