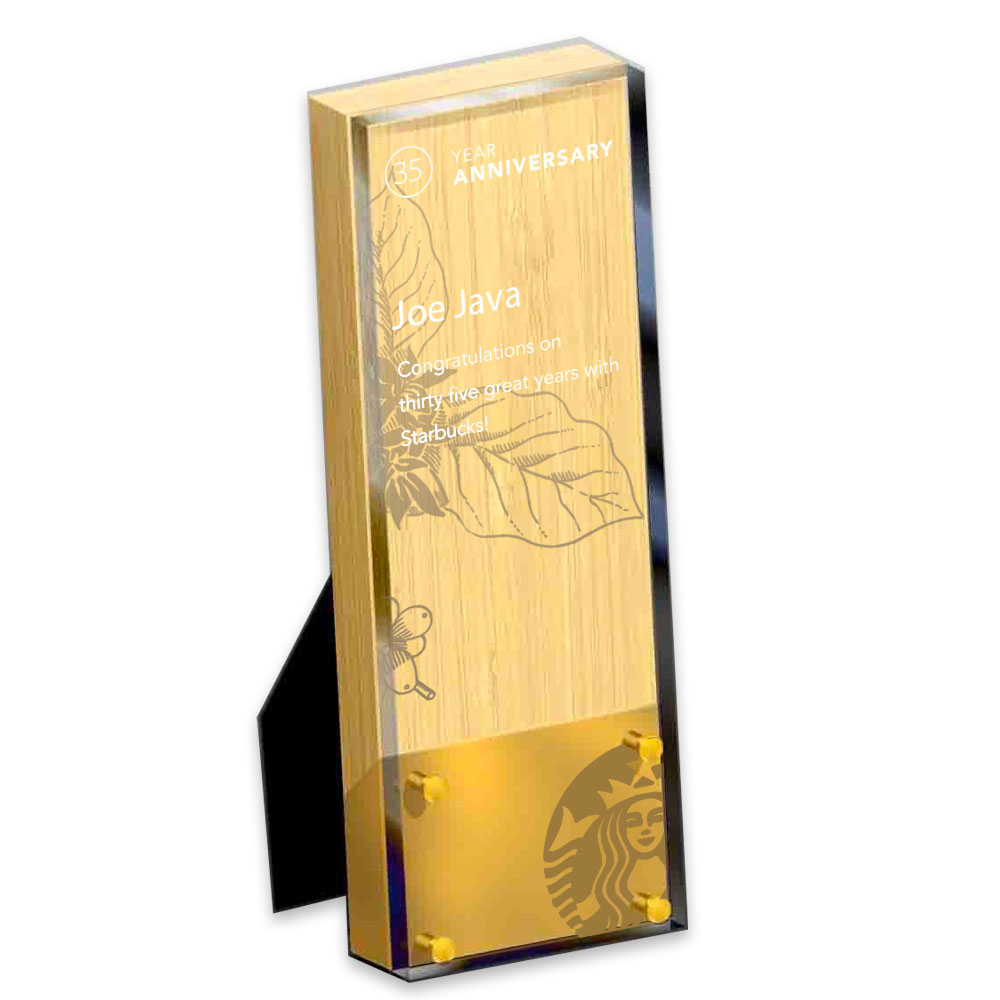 Thirty-Five Year Anniversary Award
---
Thirty-Five Year Anniversary Awards are presented to active partners who reach thirty-five years of continuous (uninterrupted) service with Starbucks or Evolution Fresh.
Award
Recipients of the Thirty-Five Year Anniversary award will receive a personalized, engraved anniversary award.
Partners outside of the US and Canada: Please contact local resources on details regarding anniversary recognition.