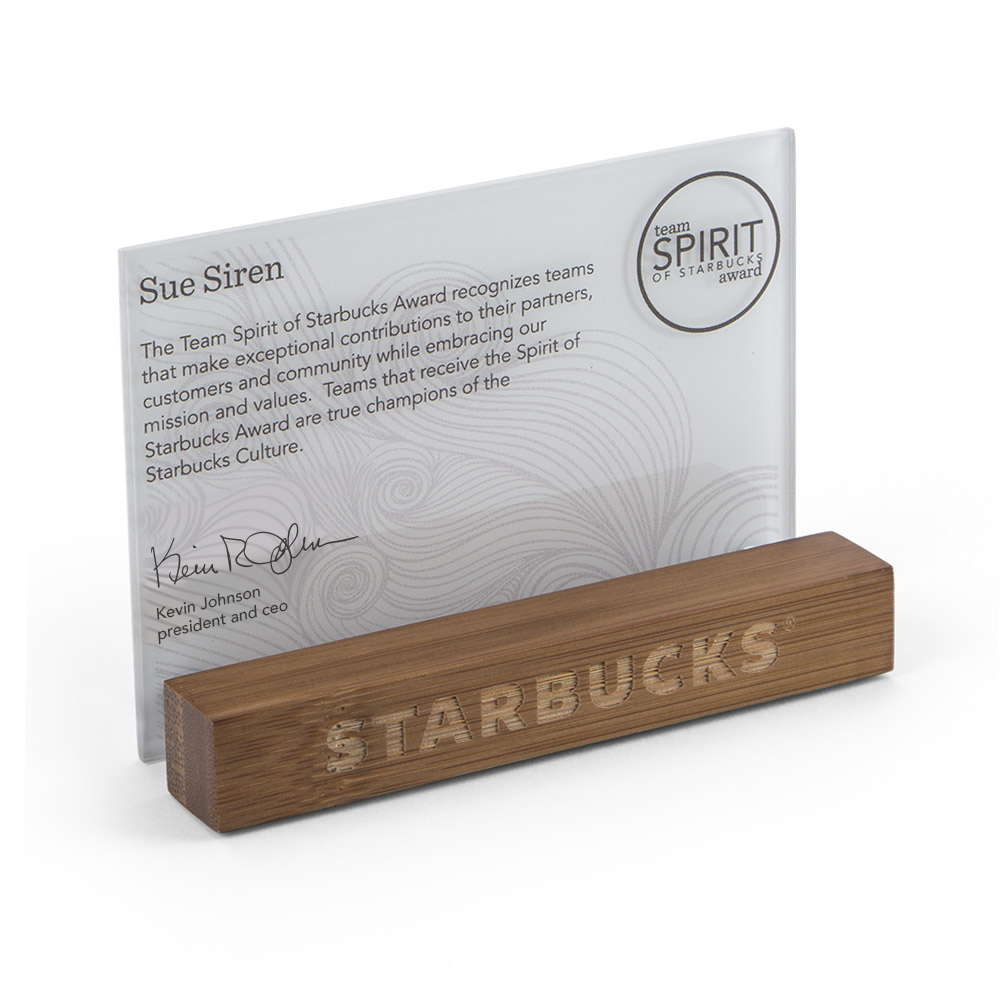 Team Spirit of Starbucks Award
(Programs listed apply to US and Canada company operated stores only unless indicated otherwise)
---
The Team Spirit of Starbucks award recognizes Teams of 3 or more partners that make exceptional contributions to their partners, customers and community while embracing our mission and values. Partners that receive the Spirit of Starbucks Award are true champions of the Starbucks Culture.

Download the Team Spirit of Starbucks Nomination Form
Examples of behaviors that Team Spirit of Starbucks awards are presented for:
Teams going above and beyond to organize a successful event or activity that contributes to the community.
Team achievements in the area of diversity and environment.
Groups of partners assisting and supporting other partners, customers and the community in a manner that far exceeds daily job duties.
Eligibility
All partners below the company officer level are eligible to receive a Team Spirit of Starbucks Award.
Nomination Process
Any partner may nominate another partner for this award.
Selection Process
All Starbucks vice presidents and above may approve Team Spirit of Starbucks Awards.
Award
Recipients of the Team Spirit of Starbucks Award receive: