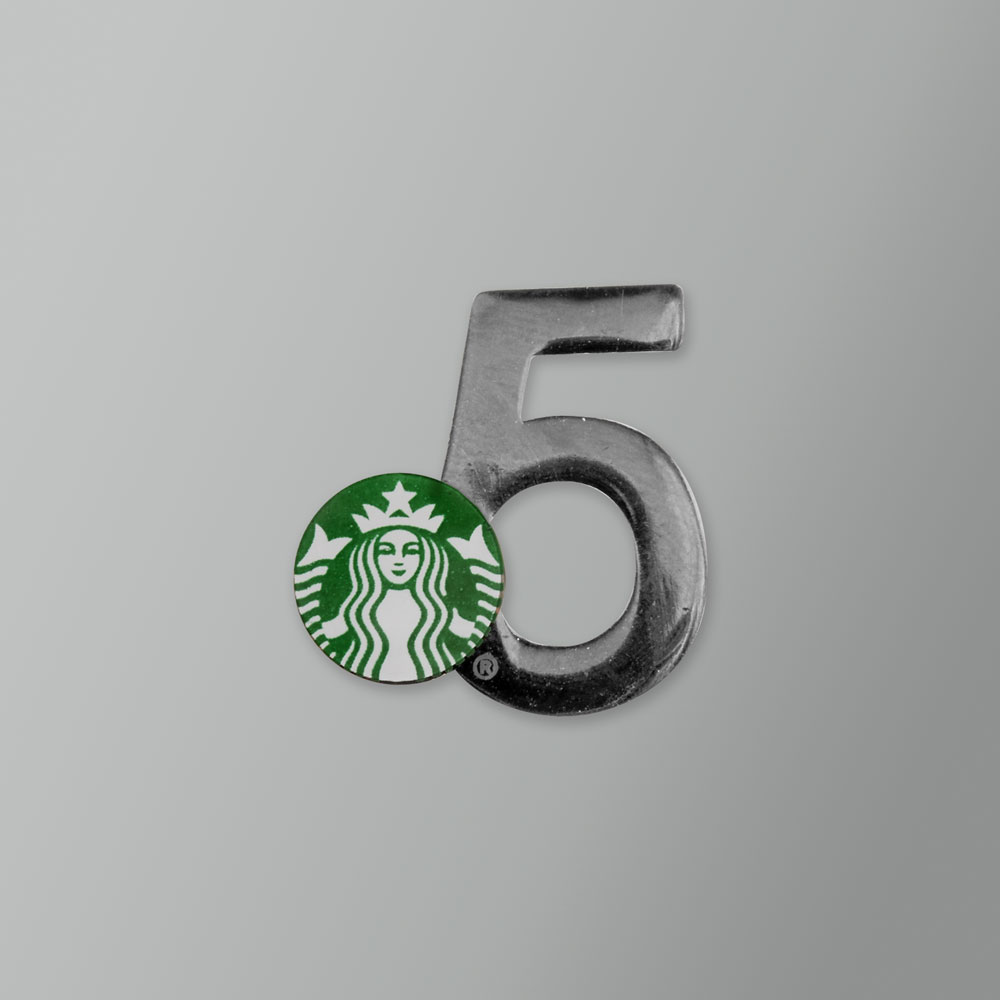 Five Year Anniversary Award
---
Five Year Anniversary Awards are presented to active partners who reach five years of continuous (uninterrupted) service with Starbucks or Evolution Fresh.
Award
A commemorative Five Year pin is available for company operated district managers, coordinators and admins to order for their teams.
$25 in WOWpoints on the Starbucks Perks at Work website.
Partners outside of the US and Canada: Please contact local resources on details regarding anniversary recognition.