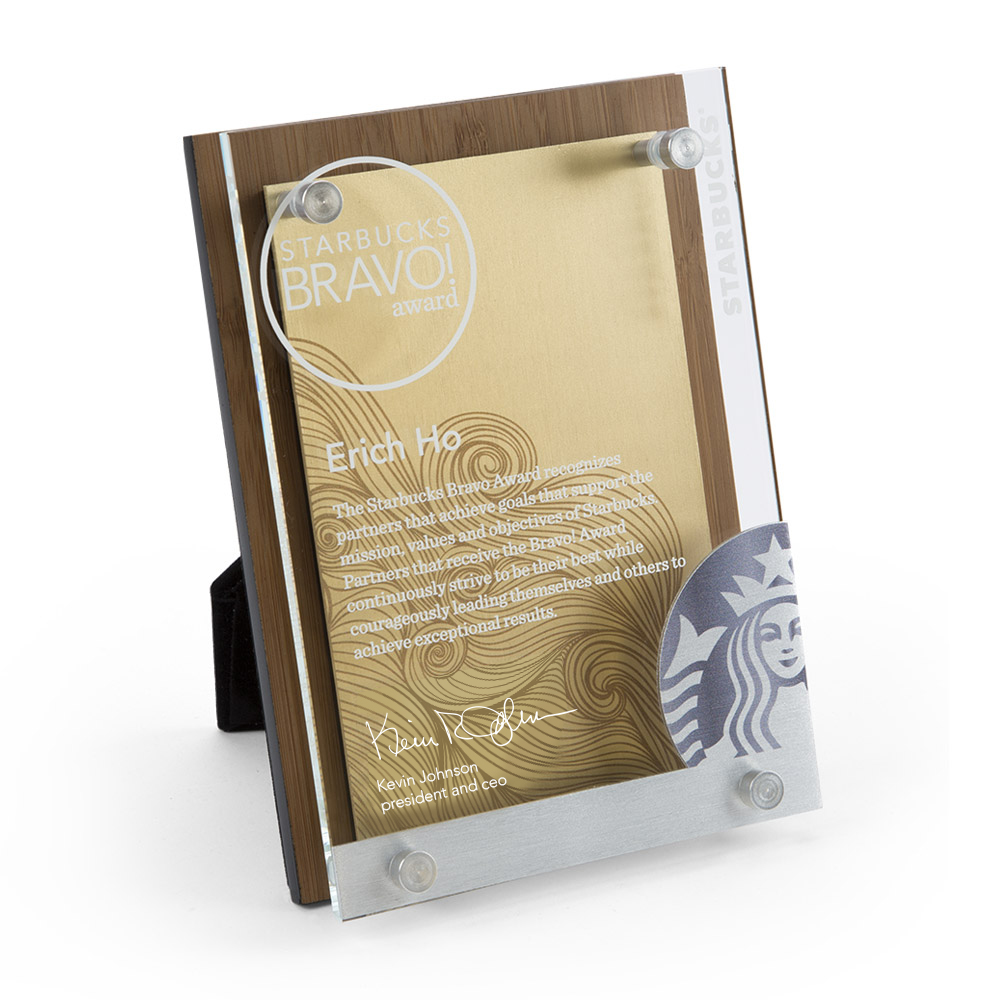 Bravo Award
(Programs listed apply to US and Canada company operated stores only unless indicated otherwise)
---
The Starbucks Bravo Award recognizes partners that achieve goals supporting the mission, values and objectives of Starbucks. Partners that receive the Bravo Award continuously strive to be their best while courageously leading themselves and others to achieve exceptional results.

Download the Bravo Nomination Form
Examples of actions and behaviors that have earned Bravo Awards:
Significant outstanding performance on tasks related to a partner's job description.
Outstanding display of leadership (day-to-day, on a project or one-time event).
Outstanding achievement on service, sales, savings and quality related metrics.
Eligibility
Partners below the company officer level are eligible to receive a Starbucks Bravo Award.
Nomination Process
Any partner may nominate another partner for this award.
Selection Process
All Starbucks vice presidents and above may approve Bravo Awards.
Award
Recipients of the Bravo Award receive: